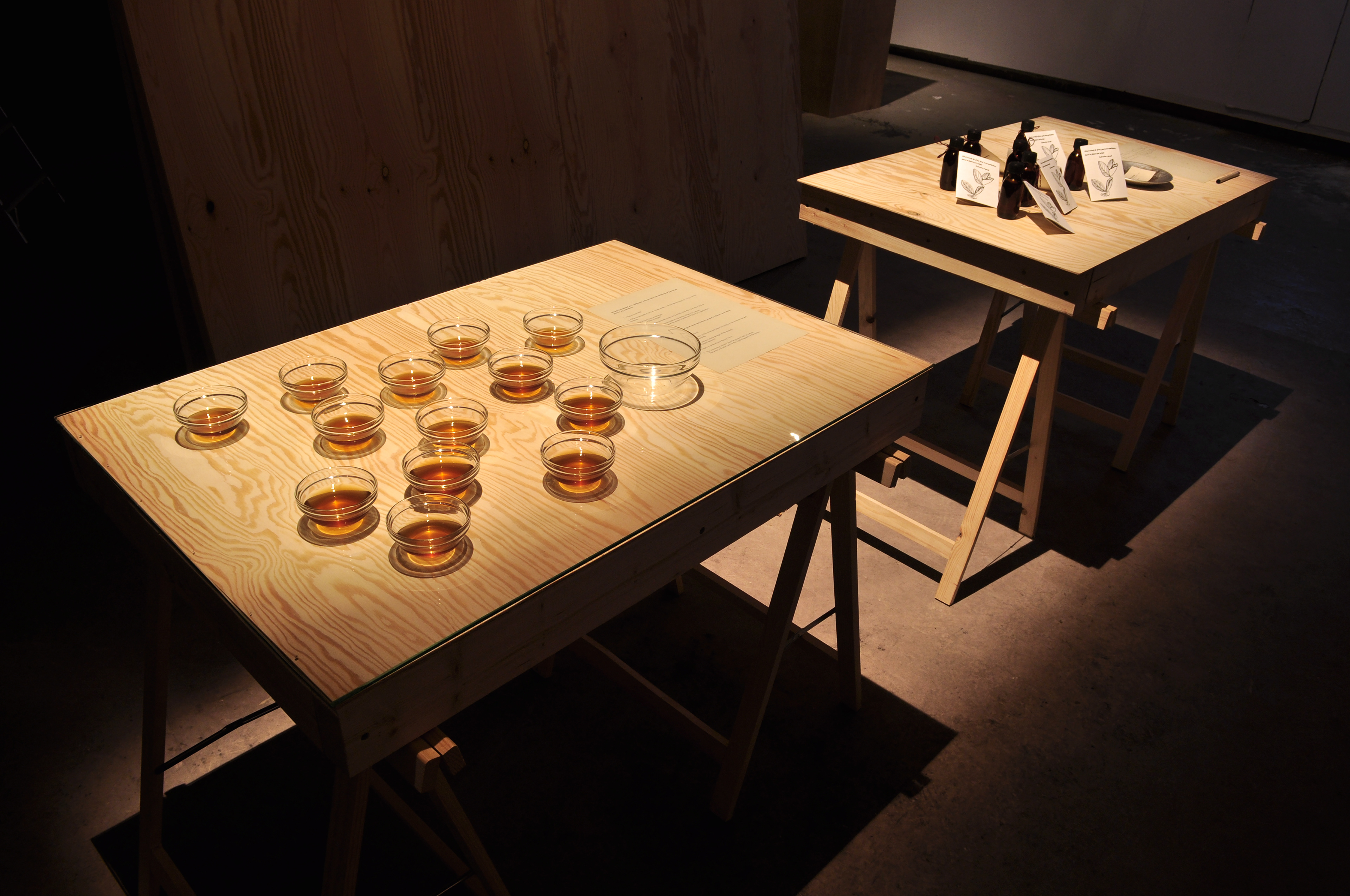 Ritual remedy for felon, goat, sores and blisters found on fishers and artists.

1. Choose a small bowl

2. Apply the remedy to the wounded place, in stroking movements out and away from the body
3. Do NOT use the whole dosage of the remedy. Keep a small amount!

4. Empty your bowl into the big bowl.

5. The remaining leftovers must be poured back to nature. The artist will take care of this finalizing part of the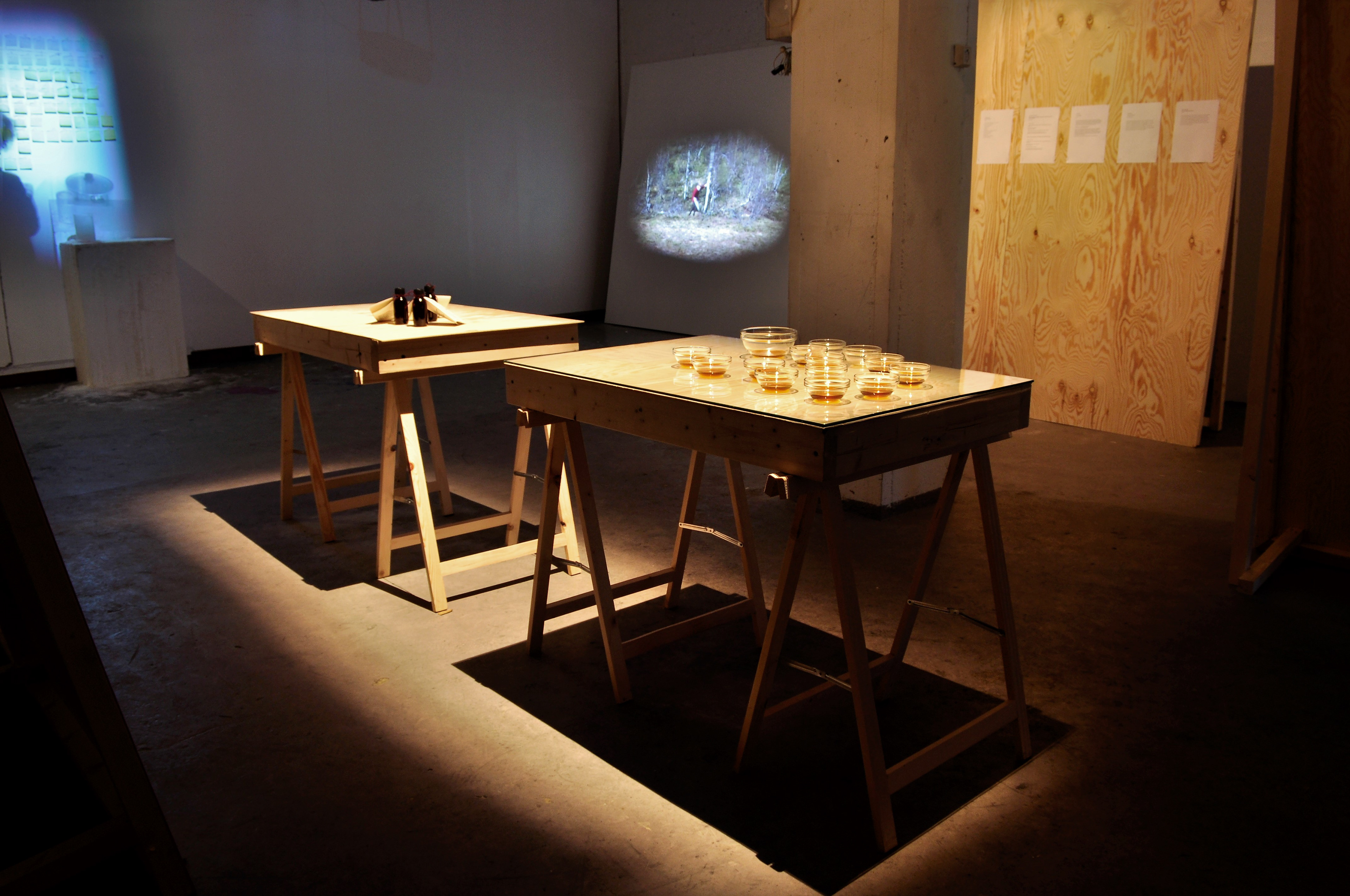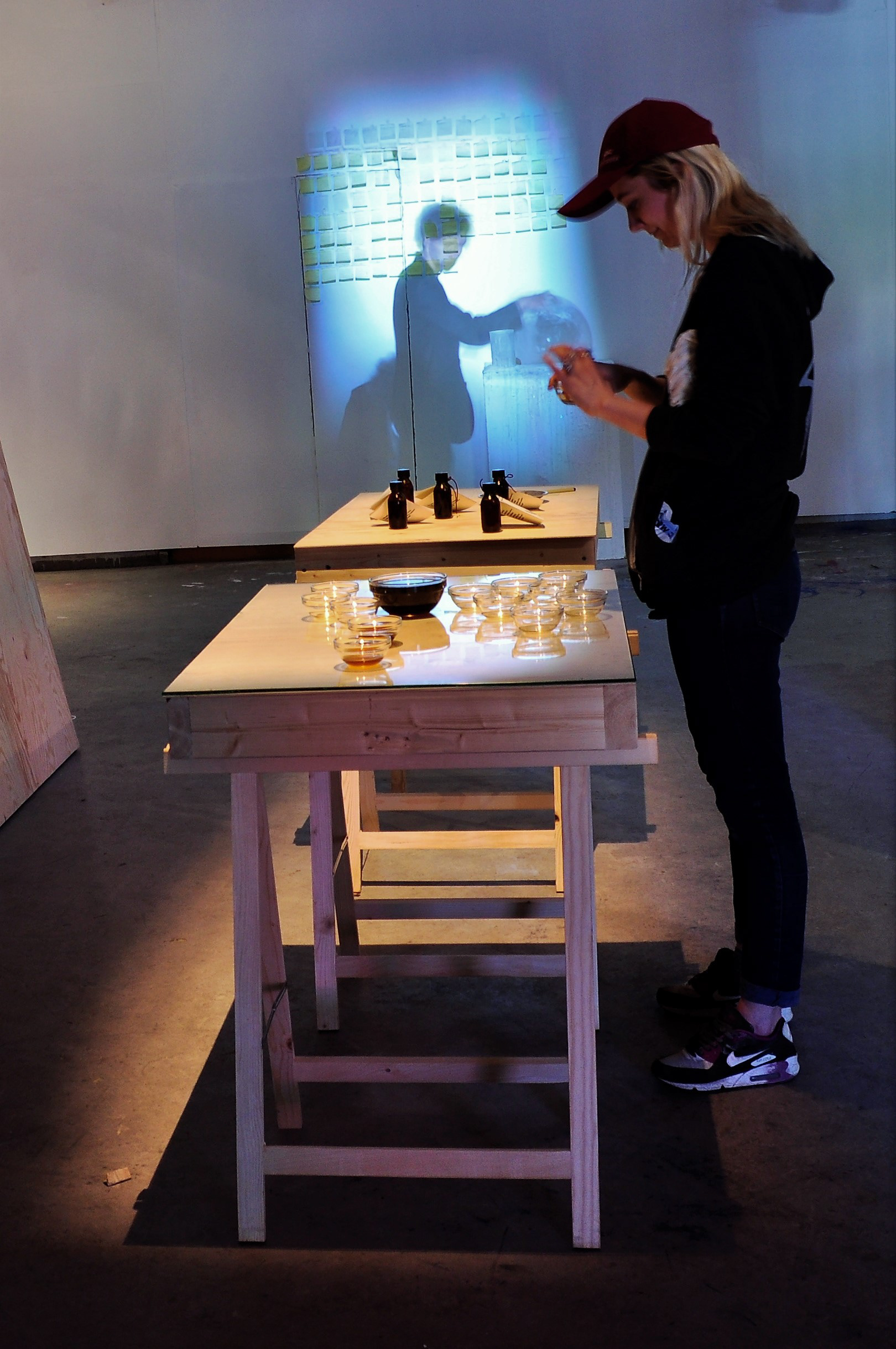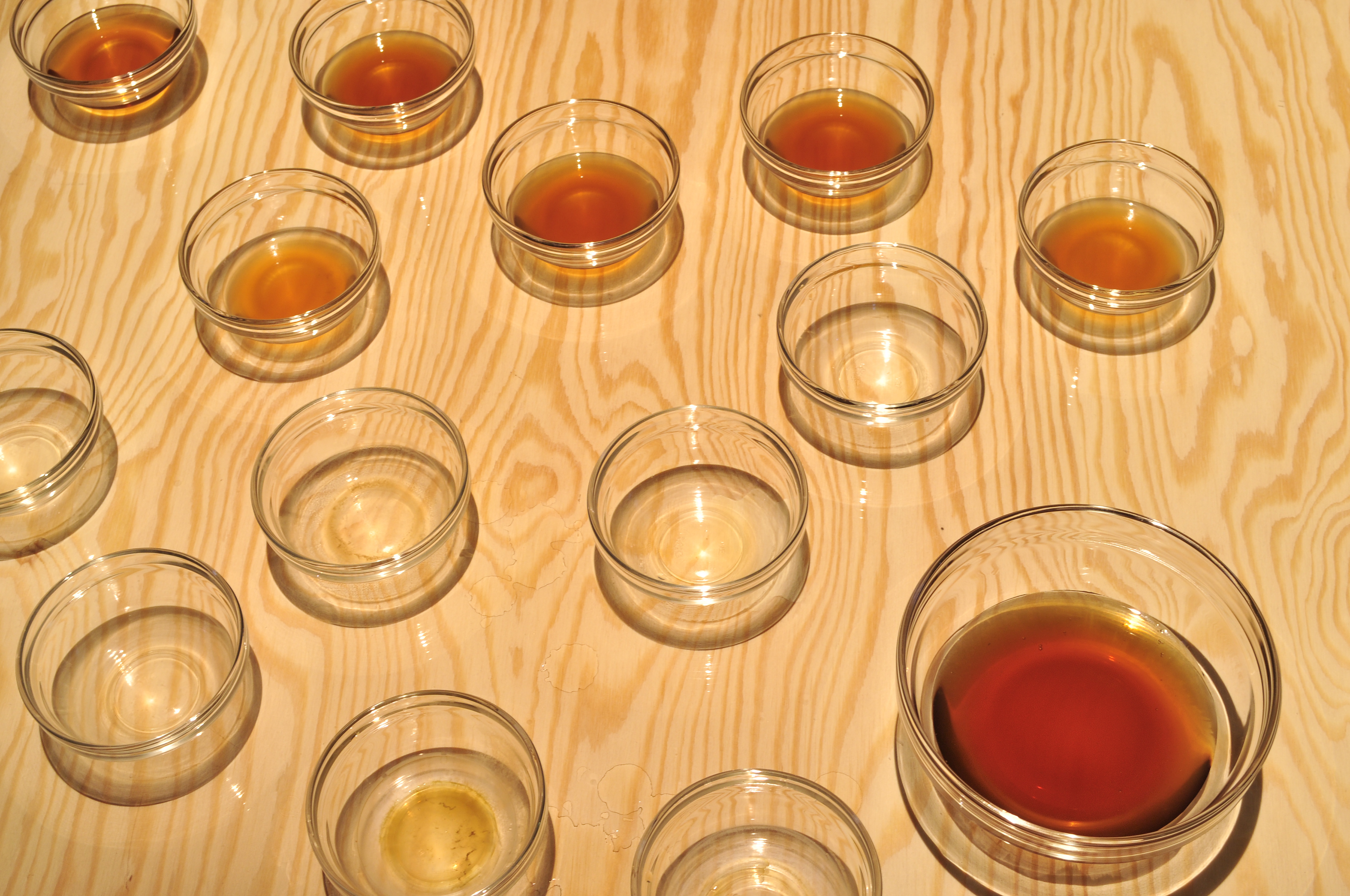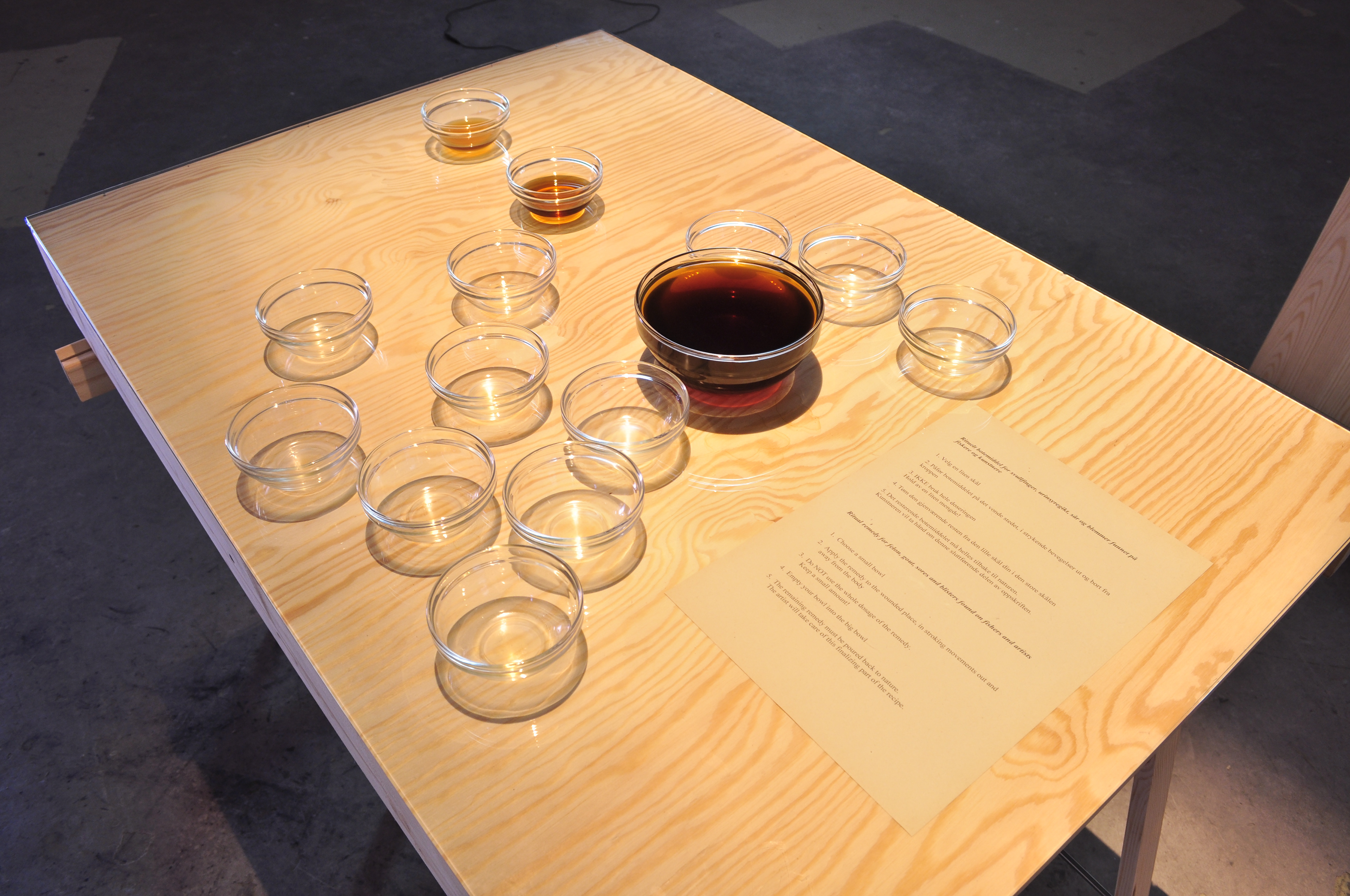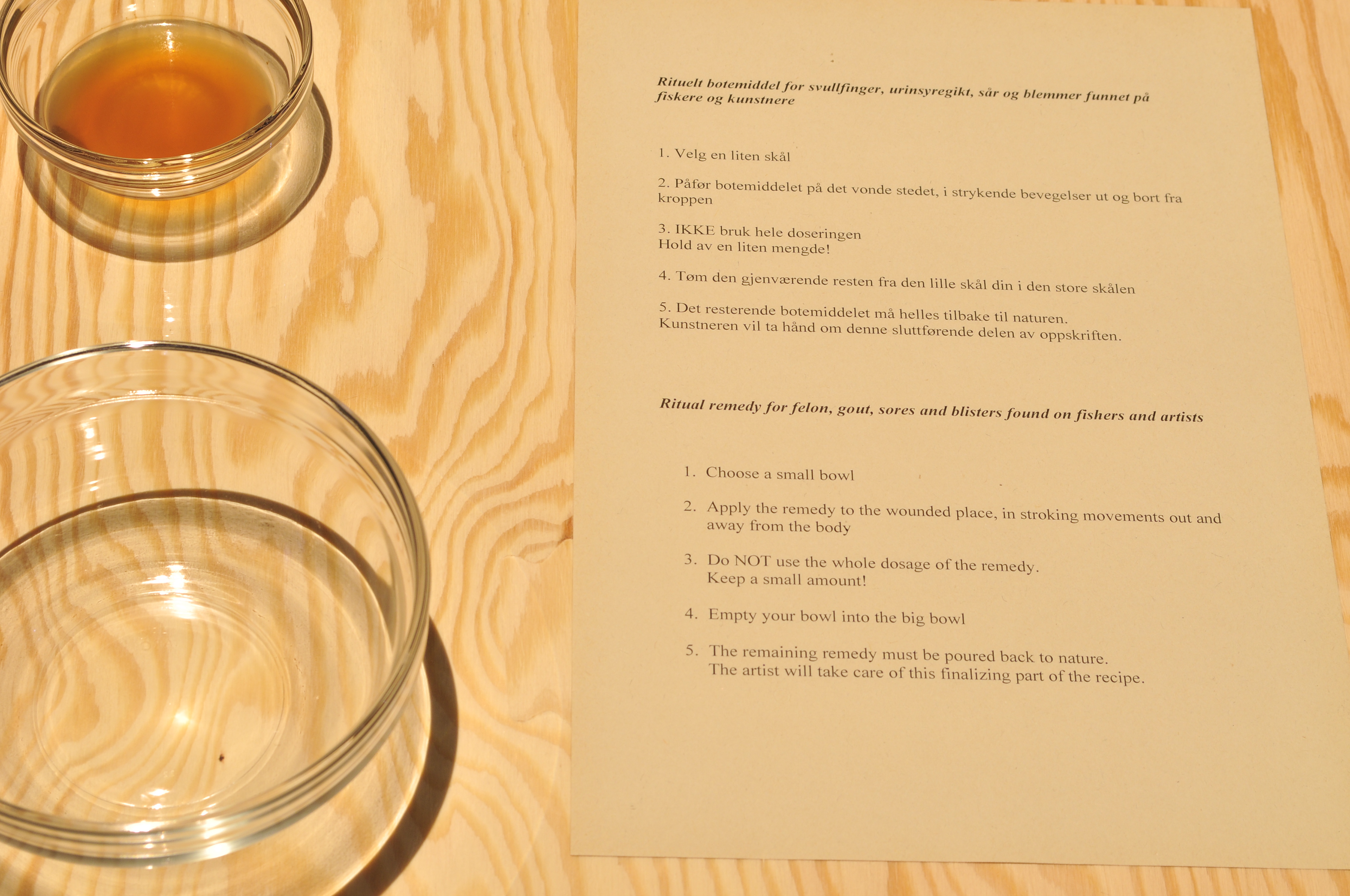 "Ritual remedy for felon, gout, sores and blisters found on fishers and artists" is an artwork based on an old herbal family recipe and on the artist's grandmother's instructions/memories about the application methods surrounding it. The remedy was made and presented at Kurant (Tromsø 2014) in the exhibition "Ferskt kjøtt" as an interactive piece: the participating audience could conduct the remedy and embodied rituals connected to it by following instructions given at the site.

People in the north would often hide the fact that they used natural remedies, and secrecy surrounded participation in such practises as they were seen as sinful and stupid. The practitioners didn't know how other people would react and felt embarrassed. The remedies were also in a way enhanced by secrecy and silence, as not wording something also gives it more power in some northern cultures.
In other words, the pressurizing normalization of dissociating humans from nature within society led people to be fearful of coexistence; at the same time, the secrecy in which this pressure pushed the practice paradoxically gave it a stronger power which has allowed it to survive over time. What you do not explain in words is what really holds meaning and power.