The seagulls stopped using the stones in the middle of the lake. They used to gather there with their youngest ones, inland, if storms were looming. Also gone was my great grandfather with the seagulls. My little sister had some seagull chicks deaths on her consciousness. After all those fatal kidnappings, they recognised her and launched attack mode near every nest. We had to pass around five nests along those few hundred meters to our great grandparents' house. Every spring we ran. When the chicks started walking my great grandfather would pick them up and walk them to the lake. The seagull parents walked next to him quietly, because they knew each other well from talking every day. "It has to be 30x35 cm for the seagulls."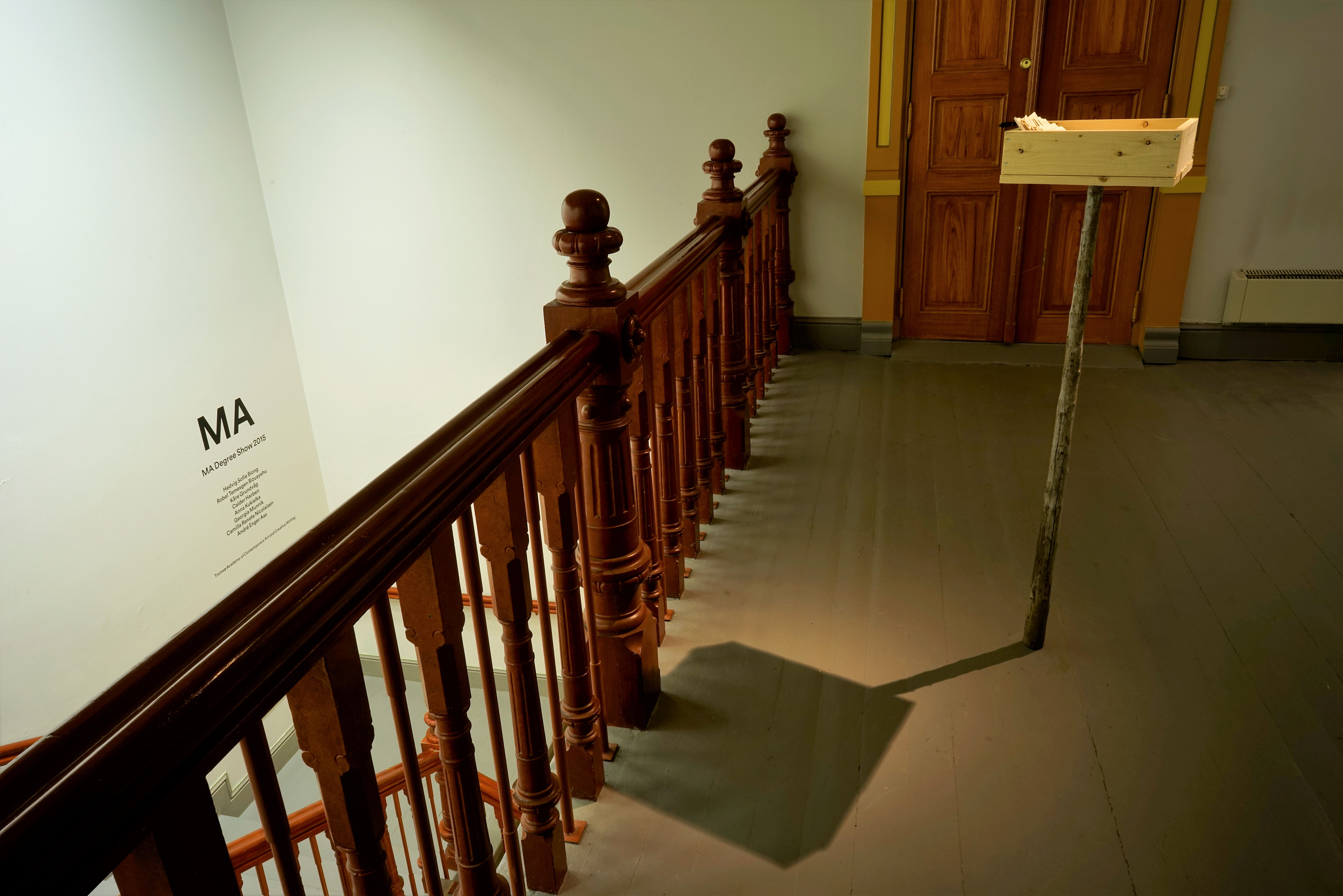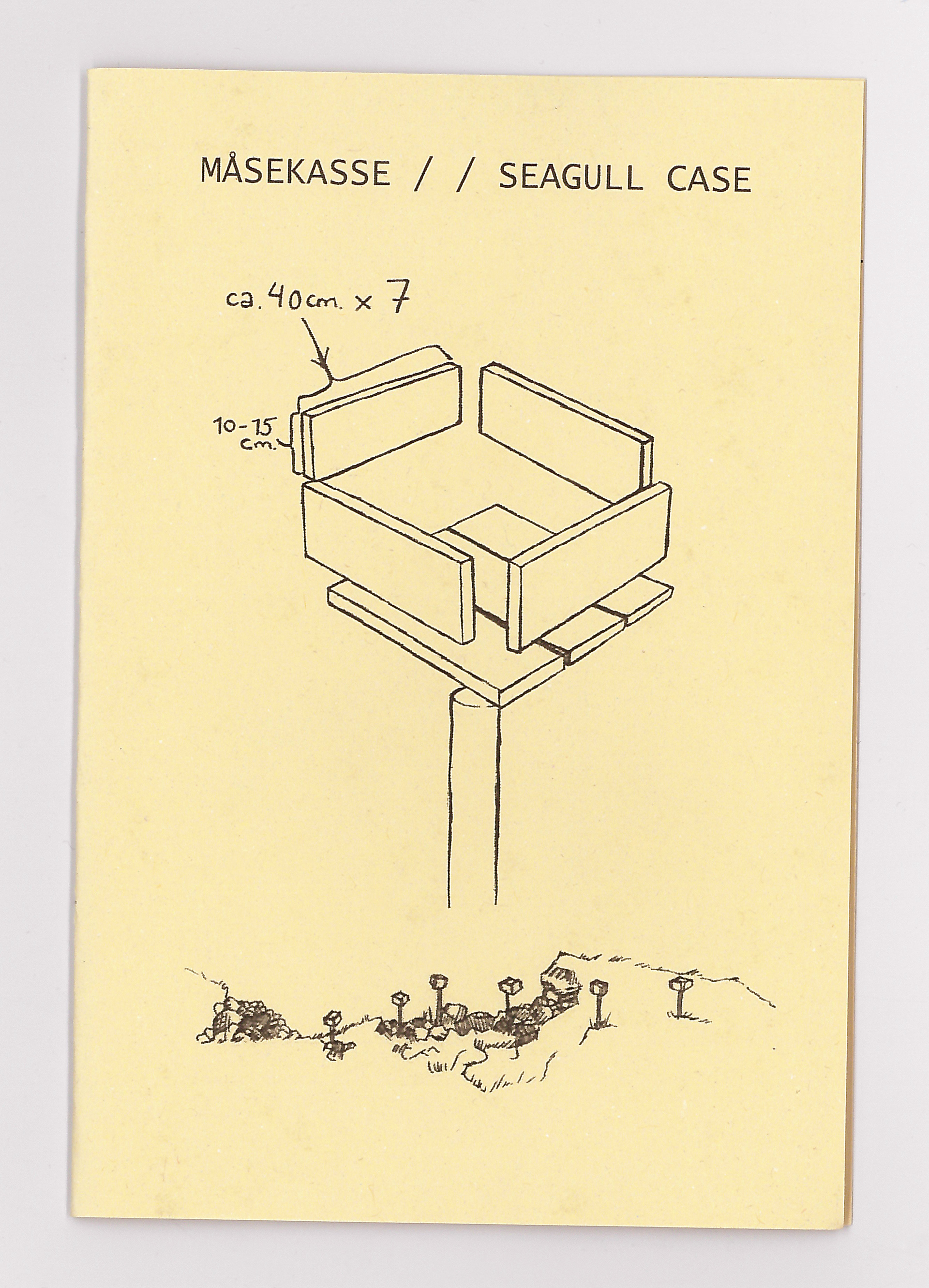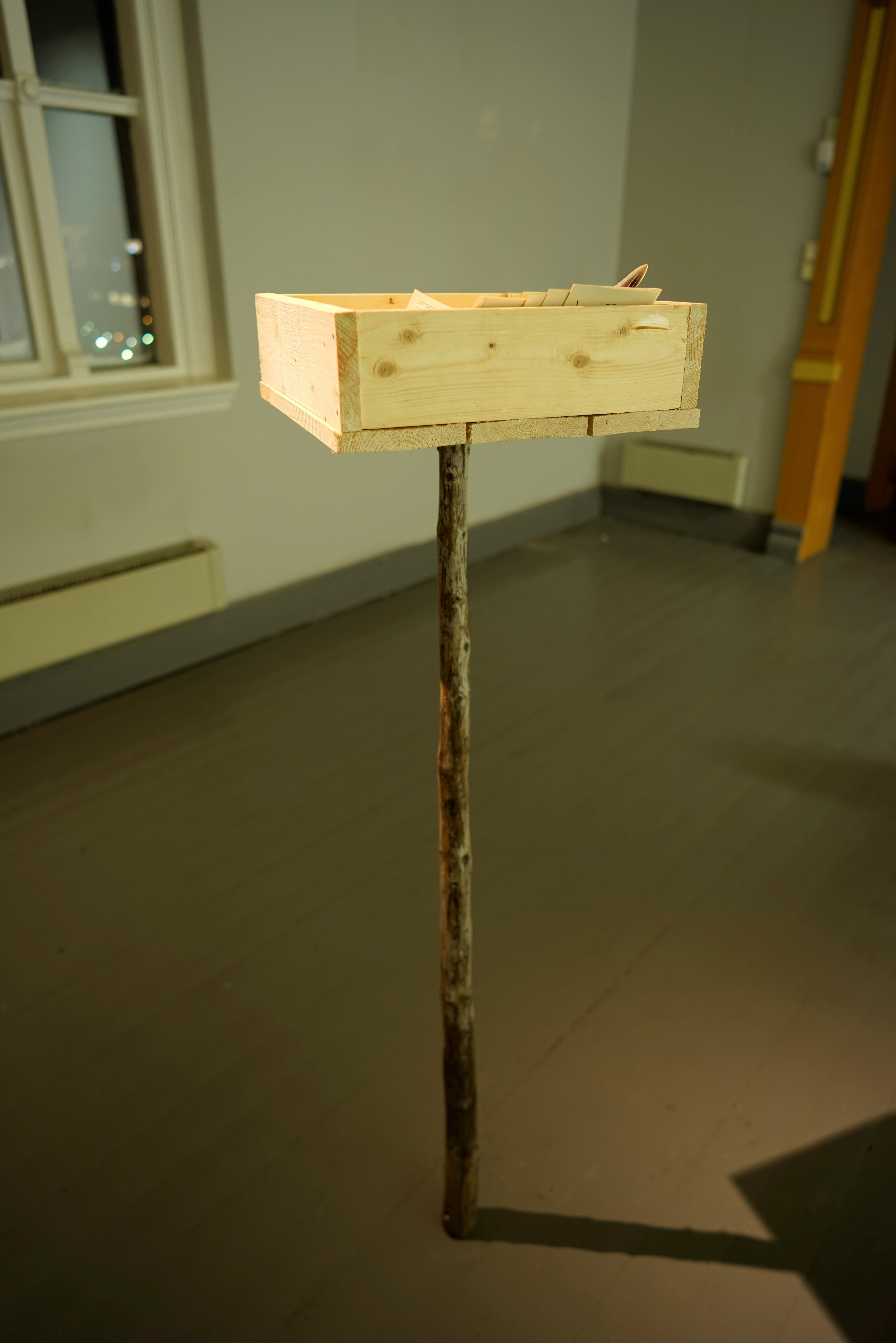 In the work "Seagull boxes" presented at the Master exhibition at Tromsø Kunstforening (2015), Camilla has worked with 7 seagull cases placed in different places around Tromsø Island. This was meant as a celebration of our relationship to the seagulls in the north, and to work against the urban demonization of our near neighbours that has grown in recent years (seagulls are now often referred as "rats of the sky" by the local urban population).

In the gallery space, there was a seagull case filled with fanzines. These had maps showing the pinpoint/whereabouts of the remaining seagull boxes and recipes with descriptive drawings telling about the usage of seagull boxes.
People around the coast used to make seagull boxes for the seagulls to lay eggs, and to pick up some of the eggs to eat them. It was a mutual benefitting practice that allowed the seagulls to lay eggs while avoiding predators looking for eggs on the ground, and the people to get an extra food resource in Spring (there always had to be one or two eggs left in the nest or the seagull would never return). This tradition has now decreased with the arrival of supermarkets and because of the pollution that can contaminate the eggs (the government now advises to eat only one or two of seagull eggs a year).